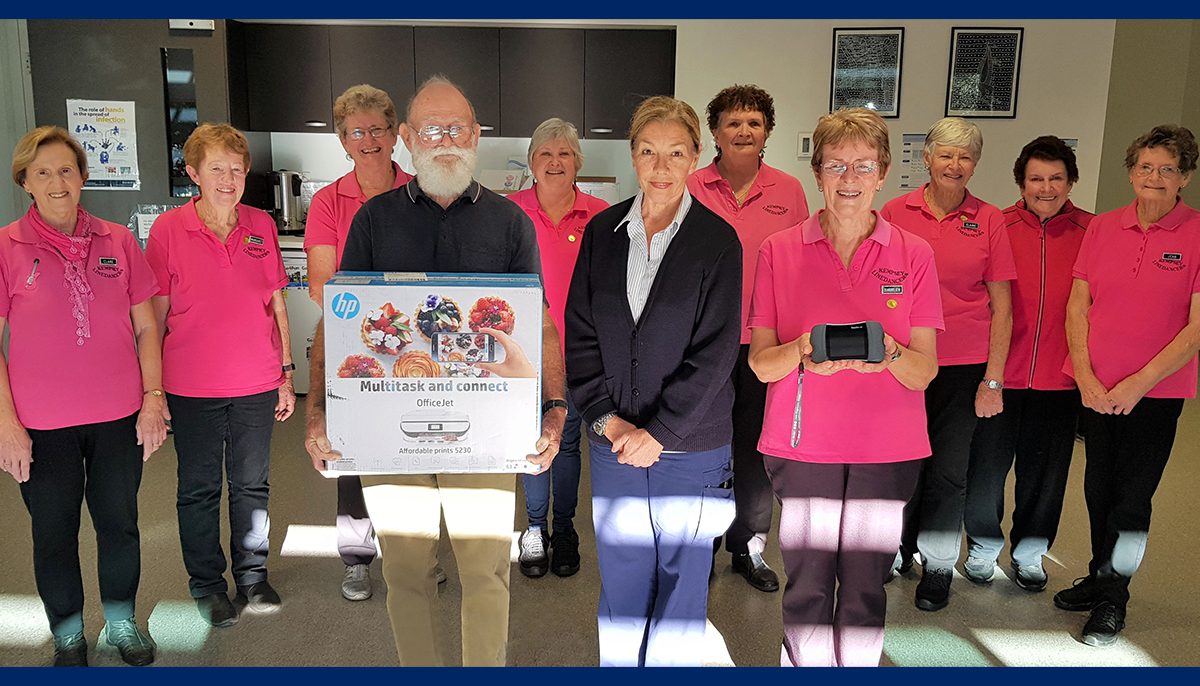 Myree's legacy helps others
Jun 10, 2021
This article was published 3 years ago.
Seriously ill patients at Kempsey District Hospital will have access to an important medical device thanks to the friends of the late Myree Cruickshanks.
The former Kempsey resident, a loving wife, mother and grandmother, passed away in 2017 after complications arose from a heart condition.
Her husband John has passionately advocated for improved health services in regional Australia ever since.
Providing support to John, and wanting to make a difference for other patients at Kempsey Hospital, Myree's friends from the Kempsey Linedancers raised $3270 for an EasyOne Air Spirometer.
The diagnostic device measures the amount of air a patient is able to breathe in and out, and the time it takes to exhale completely after taking a deep breath. It enables hospital staff to better assess a patient's respiratory function and take early steps to intervene if needed.
Myree's close friend and line dancer Shirley Barnes said the donation was a fitting tribute to a woman who was always present for others.
"Myree was a beautiful person. She was compassionate and empathetic, a friend to many and a wonderful wife to John," Mrs Barnes said.
"Her passing left a great void in our lives, and so Myree's line dancing friends wanted to do something to honour her.
"Our hospital identified a need, and we were very happy to make their wish a reality."
Close Observation Nurse Unit Manager Kim Smith thanked the line dancers for their kindness, particularly in the wake of the enormous grief they had felt.
"I'm sorry we were unable to change things for Myree. She was a wonderful person and we all wish there had been a different outcome," Ms Smith said.
"Our doctors and nurses work hard to try to deliver the best care possible, and there's no doubt this device, donated in loving memory of Myree, will help us to continue to do that.
"We extend our deepest sympathies to John Cruickshanks and to Myree's friends. Her legacy will live on at Kempsey Hospital where the medical equipment donated in her name will help improve care for our patients."