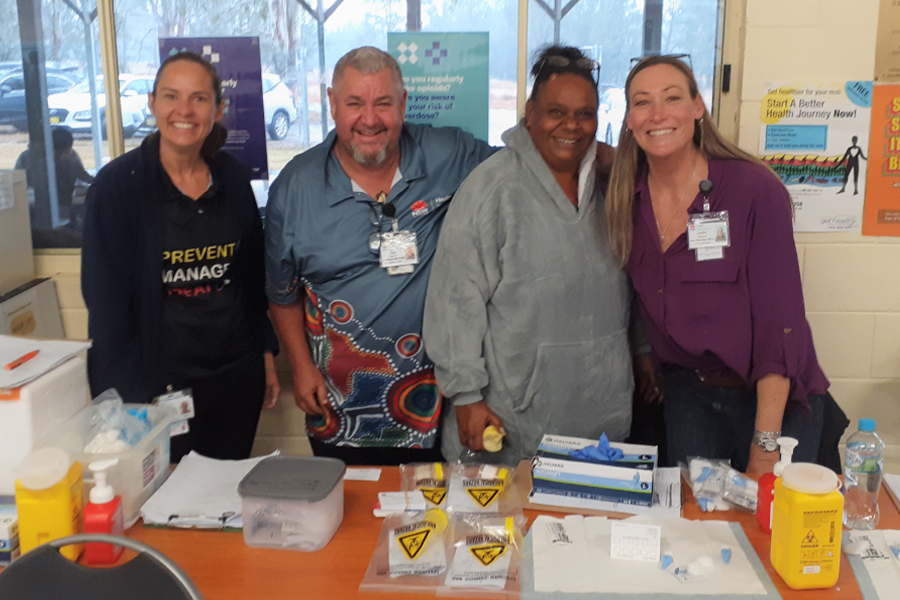 HARP supports rural communities
Jul 17, 2023
The North Coast HIV and Related Programs (HARP) partnered with the New School of Arts Neighbourhood House in South Grafton to provide outreach services to a community hub in Baryulgil.
A combination of Hepatitis C, HIV and STI testing, flu vaccinations and Work Development Orders (WDO) were offered to Malabugilmah and Baryulgil community members who face significant barriers accessing these health services.
Rural communities don't have the population to support permanent health professionals which can result in people having to travel long distances to attend health services or specialist care.
Despite rain persisting throughout the day, it didn't stop adventurous community members stopping by, making it a successful outreach for everyone involved.
Harm Reduction Officer with the Needle and Syringe Program, Laura Johnson, said outreach is an important opportunity to build trust in these communities and ensure those most at risk receive education, testing and support.
"Being able to partner with community services and provide outreach allows us to break down barriers and supports residents with accessing much needed services that would otherwise not be available to them," she said.
Hepatitis C and some STI's don't show symptoms for many years which can result in long-term health problems if left untreated.
"WDO's are a popular incentive for people to get tested as the scheme enables vulnerable people to resolve their outstanding NSW fines by undertaking activities that benefit them and the community instead of paying money," Laura explained.
Four staff from North Coast Population and Public Health Directorate and Northern NSW LHD supported the outreach service and will continue their partnership to provide these services to rural communities.
For more information about HARP services click here