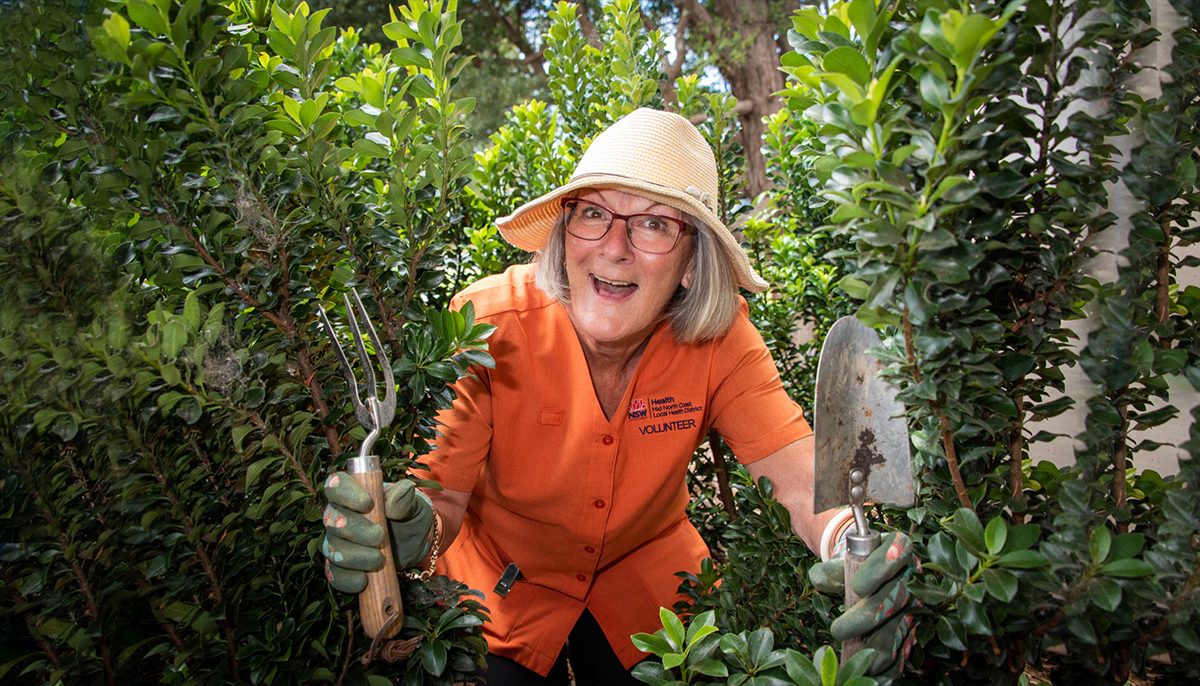 Gardeners invited to join our volunteer family
Jan 17, 2023
Coffs Harbour Health Campus is always looking for new volunteers to help in the Pink Ladies Cafe, as a Pink Buggy driver or as a General Volunteer on the concierge desk.
And while the need for extra helping hands is always present, a new opportunity has opened up for Coffs Coast residents wanting to help out.
The health campus is looking for people who love to work in the garden.
The volunteers won't be asked to do a backyard blitz-style makeover of the campus garden beds… rather tidying and maintenance tasks such as removing weeds, removing dead or dying plants, trimming overly zealous foliage, restraining stray branches and watering plants that are in under cover areas, such as the portico.
Anyone wanting to find out more about the role is encouraged to contact Cindy Domjahn on 6656 5482 or email MNCLHD-CHHC-FacilitySupport@health.nsw.gov.au