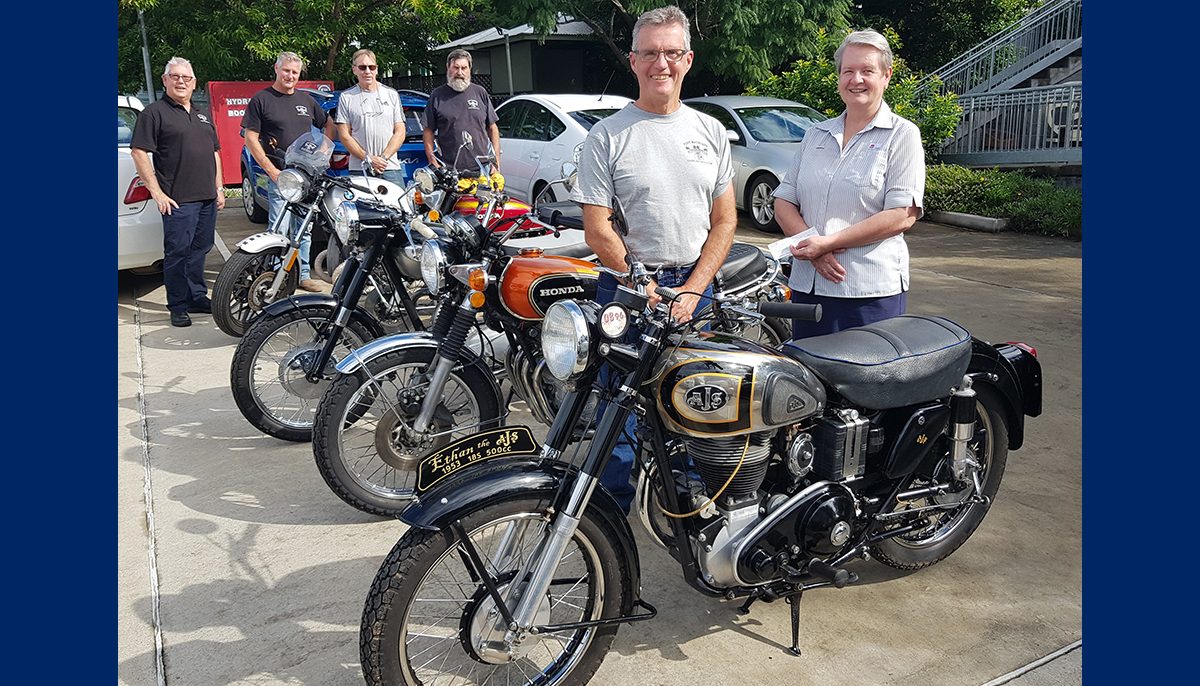 Classic support for Palliative Care
May 06, 2022
This article was published 2 years ago.
Port Macquarie Classic Motorcycle Club's much-anticipated Classic Bike Show has returned after a three-year absence, creating a bit of nostalgia for motorcycle enthusiasts and delivering $1803.75 in support of Palliative Care patients.
The club's regular bike show is a favourite among classic motorcycle enthusiasts from throughout the Mid North Coast, but with the last show in 2019 thanks to COVID-19, the 24 April event was even more special.
Japanese, European, American and British bikes from the 1930s to the 1980s and hundreds of spectators filled the carpark at Settlers Inn, much to the delight of club president Lance Munro.
Making the show even more special was the opportunity for the club to present the proceeds from the event to Wauchope District Memorial Hospital's Palliative Care Nurse Unit.
The donation was in memory of former club president and founding club member Brett Poole, who was a palliative care patient at the unit in 2017.
"The palliative care team provided wonderful support to Brett during his time of need so it is an honour for us to return after each bike show to continue to support the palliative care unit and its patients," Mr Munro said.
Nurse Unit Manager Mary Trotter was one of the nurses who looked after Brett and said it was a privilege to accept the club's donation in his memory.
"We love seeing the club members visit us after their show; seeing their beautifully restored bikes and being reminded of Brett's passion for these classic machines," Ms Trotter said.
"The club's support is greatly appreciated because it makes a difference to our patients and their loved ones."