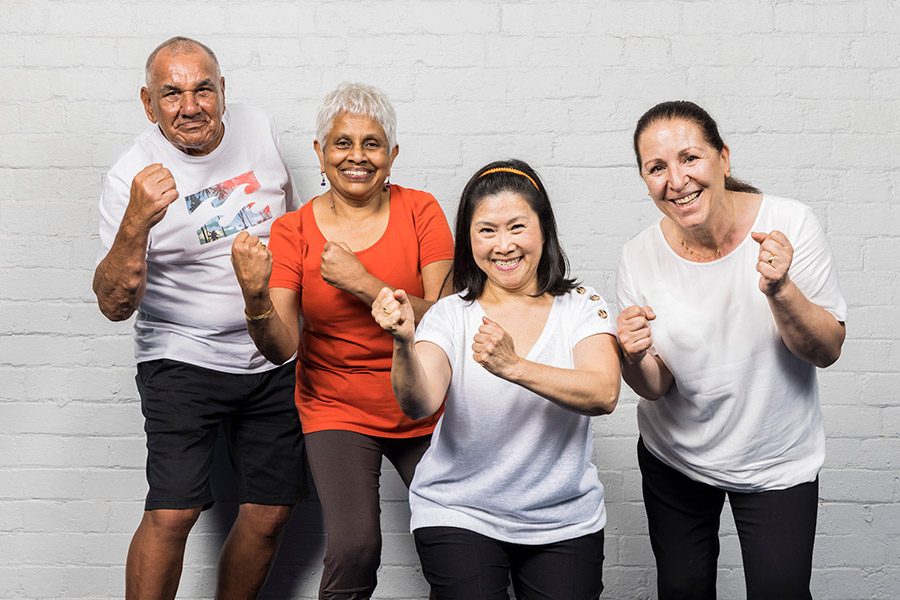 Strength and balance program for adults 50+
Jun 23, 2022
This article was published 1 year ago.
Living Longer Living Stronger is a progressive strength and balance exercise program for people aged 50 and over, coordinated by Council on the Ageing (COTA) NSW. COTA NSW is making Living Longer Living Stronger available on the Mid North Coast, and would like to promote this program to Mid North Coast LHD clinicians as a referral option.
All Living Longer Living Stronger participants have a one-to-one consultation before joining a class. The instructor will discuss their health and medical history, take into consideration any referral notes, carry out basic testing and develop an individual exercise prescription.
Participants are very enthusiastic about the friendly atmosphere and individualised approach of the program.
I have osteoporosis and diminishing overall body strength, and my doctor however kept emphasising the importance of strengthening exercises, so I decided to give Living Longer Living Stronger a go. I am so pleased I did. I am enjoying the interesting and varied exercises. I am also enjoying exercising with the small group, sharing laughs and building friendships. I also appreciate the support and encouragement that Candy has given all the participants during the sessions. This program is very much tailored to my needs. An added bonus is I am now easily doing some of the exercises at home and am feeling that I have more energy and feel a sense of achievement.
The program is delivered by physiotherapists and exercise physiologists and also fitness professionals. All providers undertake specialised training with COTA NSW to better understand, support and meet the needs of older people, including those into their 80s and 90s.
Depending on the qualifications of the provider, the cost of the assessment ranges from $35-$85 and the cost of classes from $10-$15. Private health insurance rebates, home care support packages or chronic disease management plans may be available for programs delivered by Tier 1 providers. 
There are currently four providers operating in Mid North Coast LHD with classes at Lake Cathie, South West Rocks and Coffs Harbour (Moonee and Toormina).