Anyone, anytime can become a carer
Identifying, acknowledging, partnering with and supporting carers.
Who are carers?
Carers can be parents, grandparents, spouses, partners, siblings, children, relatives, friends or neighbours.
A carer provides ongoing, unpaid support to a family member, neighbour or friend who needs help because of disability, terminal illness, chronic illness, drug and/or alcohol dependence, mental illness and/or ageing.
Anyone can become a carer, any time and can be providing care for a few hours a week, up to all day every day, and possibly to more than one person.
A person is not a carer if they care for a person as a paid employee, a volunteer or as part of education or training.
Recognition of Carers
Supporting carers is the responsibility of all levels of governments and the community as a whole. The NSW Government is committed to contributing to carers achieving quality of life for themselves and for the people they support.
NSW Health Carer Program
NSW Health Recognition and Support for Carers: Key Directions 2018-2020 – guides NSW employees how to recognise, support and partner with carers.
Partnering with Carers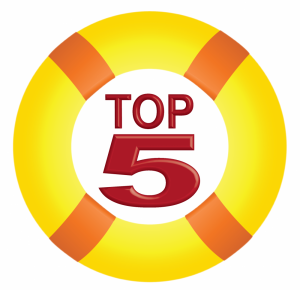 TOP 5: a simple form used by staff, to assist with care of people with dementia or other disabilities, who can have difficulty communicating their needs to strangers or difficulty coping in an unfamiliar environment.
Often carers may hold the key to their communication and behaviour.
TOP 5 collects unique knowledge, about the person they care for, from carers.
For further information visit TOP 5 .
Multidisciplinary Team Meetings: carers can ask to be involved in discussions where decisions will be made that will impact on the care you provide. The patient will need to provide consent.
Patient Information and Privacy: a Guide for Carers and Family: The Patient Information and Privacy pamphlet explains when health staff can share patient information and what the patient and their carer can do to help health staff share patient information.  The pamphlet includes links to additional sources of information about privacy and is available in Arabic [PDF], Chinese [PDF], Vietnamese [PDF] and English [PDF].
Linking Carers to information, resources and support
Carer Gateway
Phone 1800 422 737 or visit carergateway.gov.au
NEW SERVICES: For anyone who provides ongoing personal care, support and assistance to a family member or friend who is living with a disability, a long term medical condition, mental illness, alcohol or other drug dependency or who is frail due to age, from 6 April 2020 new services are available.
In addition to online and phone based supports through the national Carer Gateway number 1800 422 737 (Monday to Friday, 8am to 5pm) or visiting www.carergateway.gov.au, carers can now access:
• Carer support planning
• Peer support
• Carer counselling
• Carer directed support packages
• Emergency respite care.
Quick links
MNCLHD Carer Fact Sheet
Walking with Carers in NSW
Walking with Carers in NSW Information booklet contains a comprehensive collection of practical information for carers including:
Information about local hospital and community services
A quick reference guide to services
Respite support
Carer payments
Planning for the future
Advice to help carer's manage with the challenges of caring
Health and Wellbeing.
Services available at these locations
All Mid North Coast areas
Carer Support Officer
Telephone: 02 6656 7226
Fax: 02 6656 7610
Email: Sandra.Gray1@health.nsw.gov.au