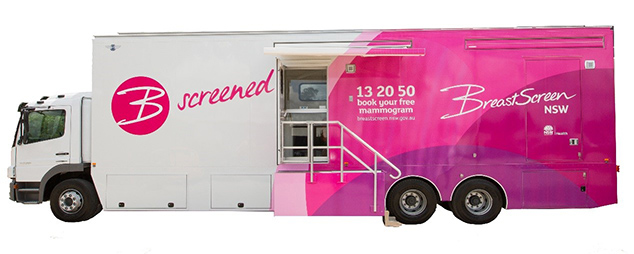 The BreastScreen NSW mobile unit has been providing free screening mammograms in South West Rocks for the past two weeks, with appointments still available for the final week of the van's visit to the town.
The mobile screening van is at South West Rocks Country Club until Thursday 6 December 2018, with appointments available between 3 and 6 December.
Breast screening continues to be an important health check for women. Nine out of 10 women who are diagnosed with breast cancer do not have a family history of the disease.
The service is free for all women over the age of 40, however women aged 50 to 74 years are actively encouraged to attend for screening.
Appointments take only 20 minutes. No referral is necessary. To book your free screening mammogram call 13 20 50 now!
For dates of other mobile screening locations on the North Coast please refer to the BreastScreen website www.breastscreen.nsw.gov.au
Screening remains available all year round at our fixed sites located at Coffs Harbour and Port Macquarie.