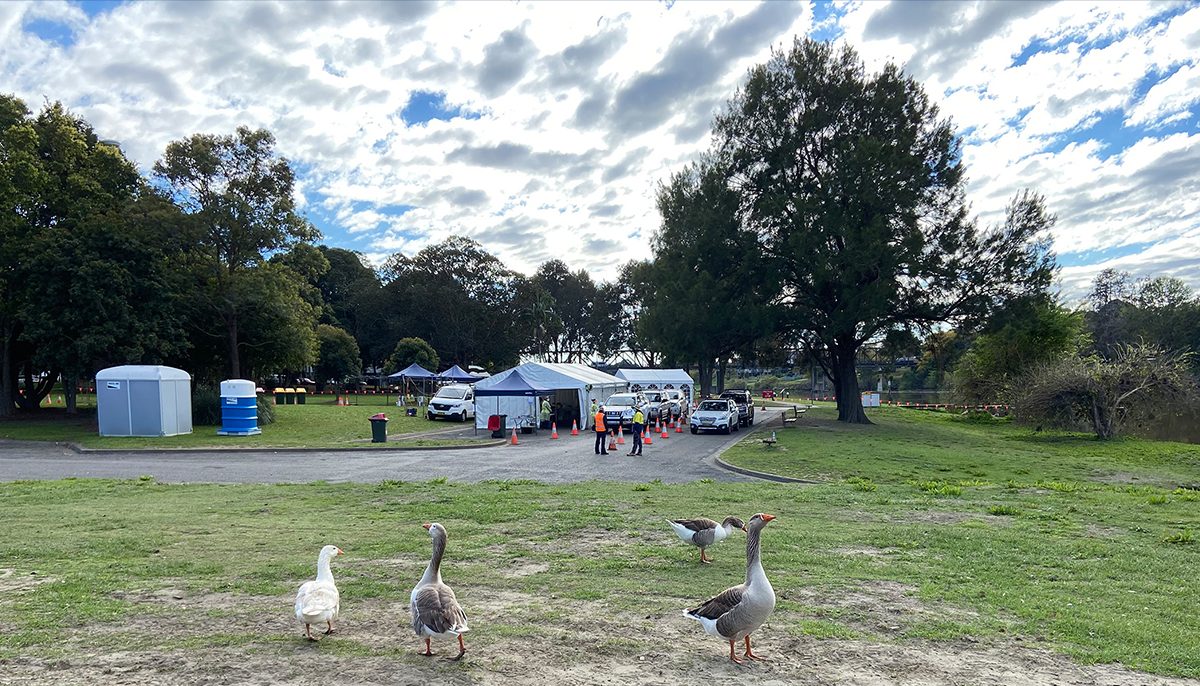 Virus fragments found in West Kempsey sewage
Sep 09, 2021
COVID-19 information and alerts are published on this website regularly.
View the latest updates.
Mid North Coast Local Health District is urging locals with even the mildest of symptoms to get tested for COVID-19 following another detection of fragments of the virus in sewage samples taken from the West Kempsey sewage treatment plant on 6 September 2021.
While there are no new confirmed cases of COVID-19 anywhere in the Mid North Coast Local Health District, there are recently recovered cases in the District.
The West Kempsey sewage treatment plant serves around 5,900 residents of the sewered areas north of the Macleay River including areas in and around Kempsey, West Kempsey, Greenhill, Yarravel and Aldavilla in the Kempsey Local Government Area.  
Fragments of the virus were previously reported from samples taken at the plant on 31 August and 2 September 2021.
Detection of virus fragments in sewage can also be due to shedding of the virus by someone who may have previously had the illness and may no longer be infectious. It can also be the result of a person with COVID-19 who may have visited the community and has since left the area.
Usual sewage treatment processes inactivate, or kill, the COVID-19 virus.
We encourage anyone with even the mildest of symptoms to get tested immediately at any of our COVID-19 testing clinics located across the Mid North Coast, including drive-through clinics at Kempsey Riverside Park, Wauchope Showground, Port Macquarie Regional Stadium, Lake Cathie Sporting Complex and Coffs Harbour International Stadium.
A full list of clinic locations and opening hours are listed on the NSW Government website.