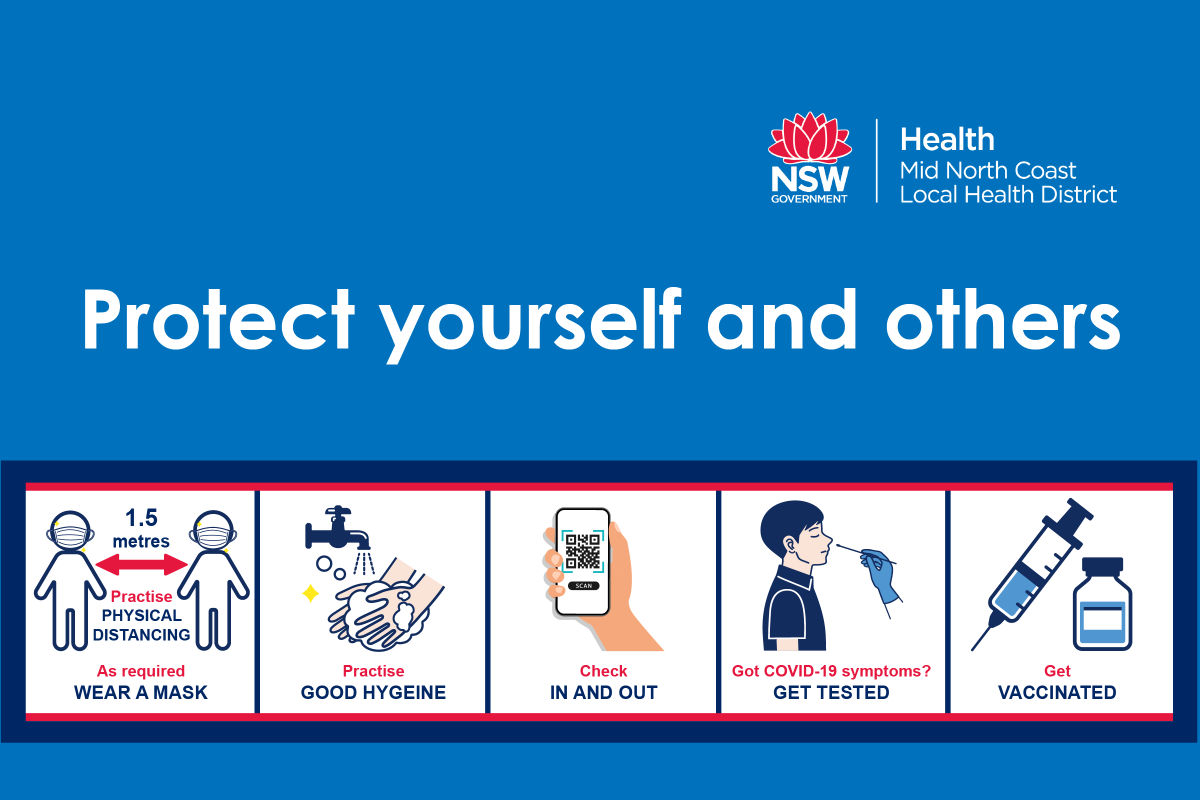 Two new Mid North Coast COVID-19 cases
Sep 30, 2021
This article was published 2 years ago.
There have been two cases of COVID-19 in the Mid North Coast Local Health District (MNCLHD) reported to 8pm yesterday (29 September).
One case is from Kempsey and is a close household contact of an earlier case diagnosed last weekend. The person has been isolating and was not infectious in the community.
The other case is from South West Rocks. This case was announced to the media yesterday and is included in today's numbers.
There have been 19 cases reported in the MNCLHD since the beginning of the current NSW outbreak.
We ask the community to please remain vigilant and come forward for testing for even the mildest symptoms of COVID-19. Please continue to practise COVID-safe measures at all times.
The Mid North Coast community's response to the recent call for increased COVID-19 testing has been fantastic, with more than 3,000 tests conducted at NSW Health clinics across the region so far this week.
We continue to urge anyone feeling unwell – even with the mildest of symptoms such as a runny nose, scratchy or sore throat, cough, fever, shortness of breath, headache, tiredness, loss of taste or smell, nausea, diarrhoea or muscle aches – to self-isolate and seek COVID-19 testing.
There are more than 500 COVID-19 testing locations across NSW. Find a clinic at COVID-19 testing clinics or contact your GP.
We encourage people to get vaccinated against COVID-19 as soon as they are able to. Find available bookings at the Australian Government's COVID-19 Vaccine Clinic Finder (previously Eligibility Checker), or you can also call Health Direct on 1800 571 155 for assistance to book.