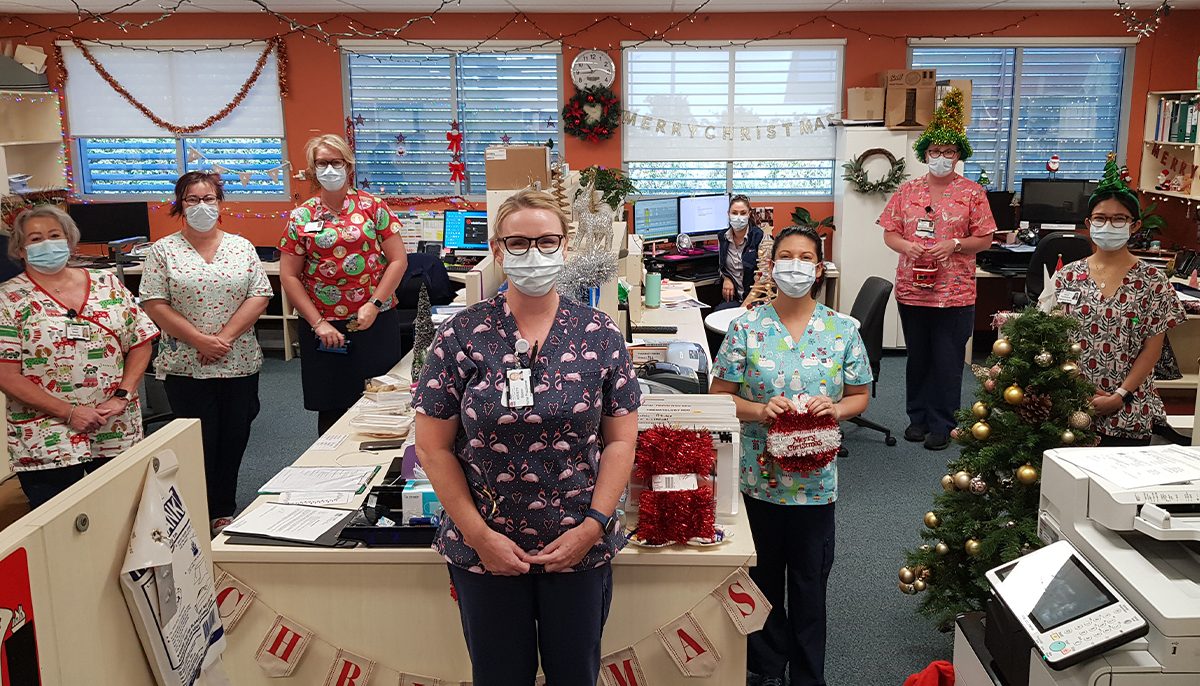 Special gift lights up Christmas for cancer patients
Dec 19, 2022
Patients and staff at the Port Macquarie campus of Mid North Coast Cancer Institute definitely know it's Christmas thanks to the generosity of Port Macquarie's business community.
Kmart, Bunnings and Big W have all contributed to the impressive festive season decorations, helping to lift spirits and create smiles that are as bright as the donated lights, baubles and tinsel.
Kmart Port Macquarie Store Manager Michael Lawrence was taken on a tour of the facility to see for himself the difference a bit of Christmas cheer makes to the cancer centre.
Even he was impressed by the decorations and team effort that has made a world of difference to the patient experience at MNCCI this Christmas.
"I'm delighted we've been able to brighten everyone's day," Mr Lawrence said.
"We're helping patients by brightening their day in their darkest moment."
 Nurse Practitioner Kirsty Baxter, who helped organise the decoration donations said she was overwhelmed by the response.
"We went to all three businesses in the hope that one would answer our call, not expecting in our wildest dreams that all three would say 'yes'.
"The result is simply stunning, and it has brought a little bit of Christmas magic to our cancer centre and its patients," Ms Baxter said.