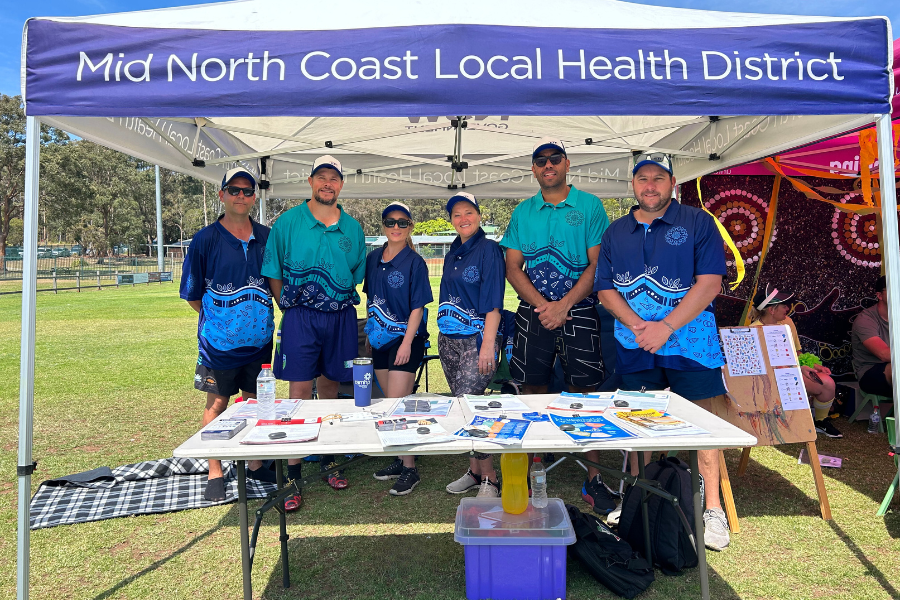 Services come together for mental health
Oct 12, 2023
On World Mental Health Day, services came together to raise awareness, have fun and make connections at the annual Neami Community Cup in Port Macquarie.
Government, non-government and community services took to the field for a round-robin of soccer and enjoyed talking to community members about the services they can offer to support mental fitness.
The Mid North Coast Local Health District was well represented on and off the pitch, helping with information and putting their soccer skills on show. Click on the photos below to scroll through.