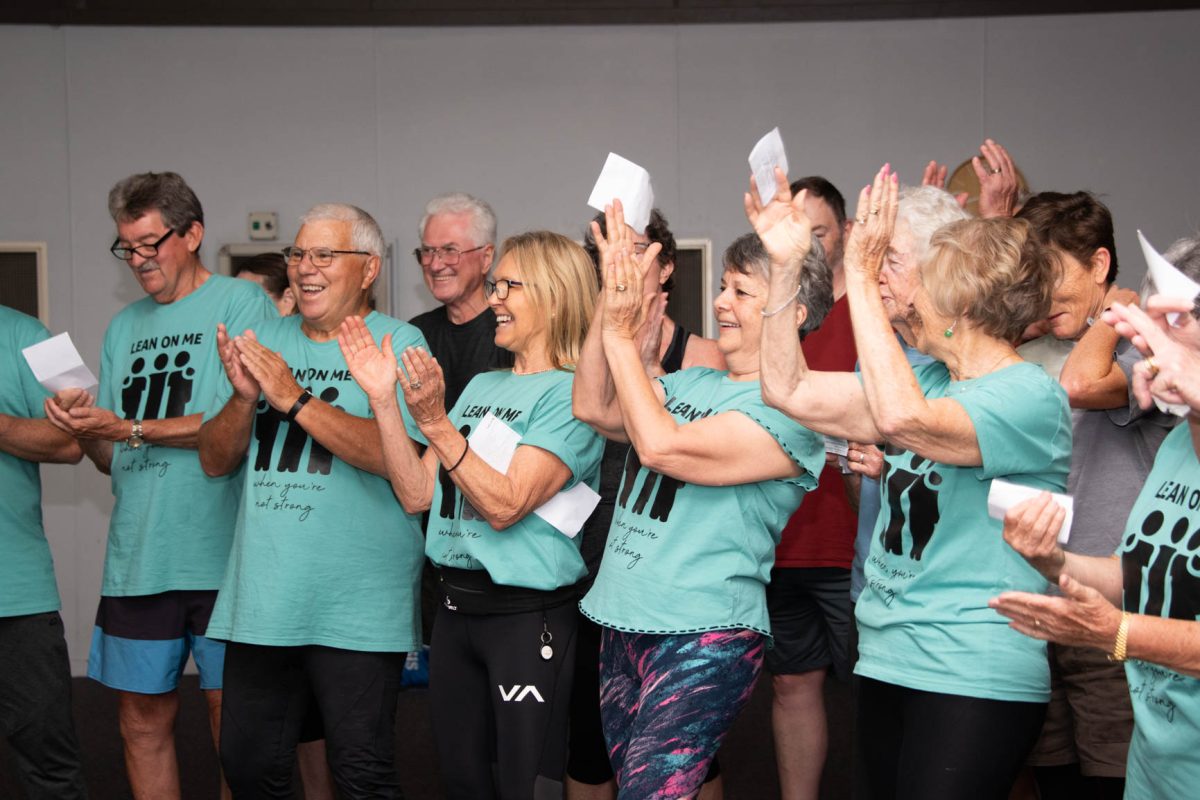 Rocky and his mates reach out to prostate cancer patients
Nov 02, 2023
A group of older, active residents came together yesterday at Genesis Gym in Port Macquarie to support local prostate cancer patients.
Rocky Condello is a former Mid North Coast Cancer Institute (MNCCI) patient. He also actively seeks out ways to support fellow prostate cancer patients.
Yesterday's rendition of Lean on Me When You're Not Strong not only delivered plenty of smiles, it also raised funds for MNCCI through the sale of T-shirts.
Helping Rocky's cause were fellow B-Active exercise participants, most of whom are women.
"We are humbled that they are helping us to raise what we can in support of prostate cancer patients," Rocky said.
"We are also grateful for the B-Active exercise program at Genesis and do our best to keep going in the hope other prostate survivors go the extra mile with the necessary exercise during treatment. It's not only good for us building cardio and strength; we also have a bit of fun along the way."
Anyone wanting to join Rocky and his fellow B-Active participants should contact Genesis Gym in Port Macquarie. 
To listen to Rocky and the crew singing along to Lean on Me, go to Mid North Coast Health's Facebook page.