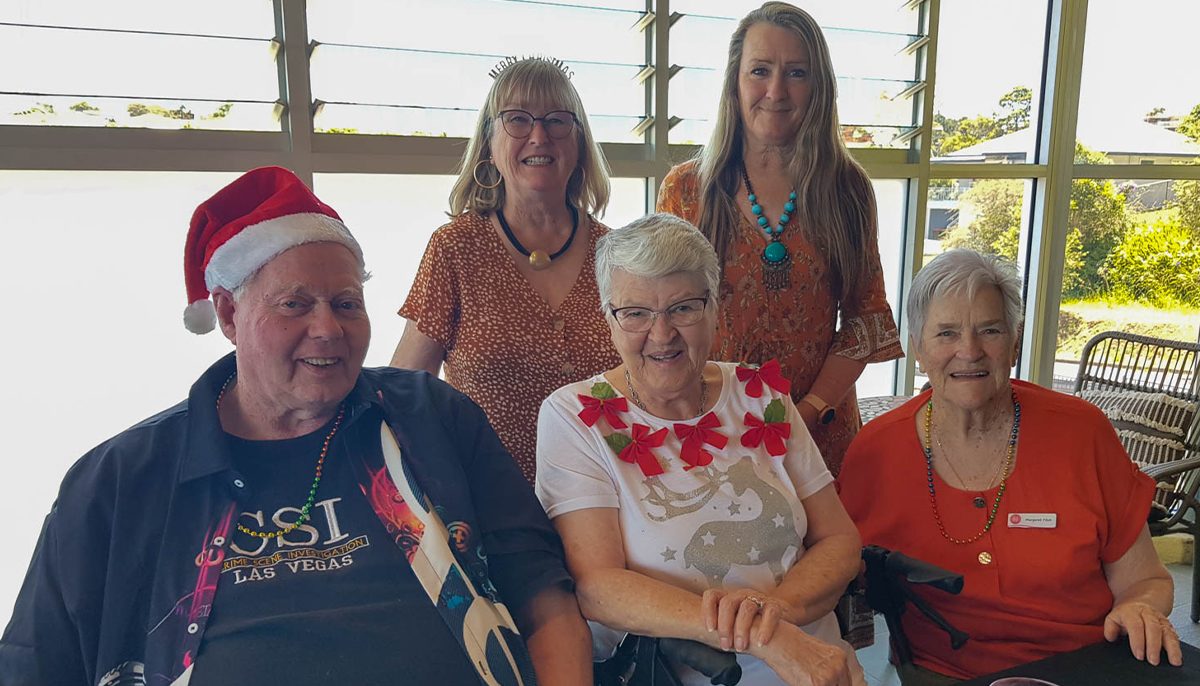 Remarkable support from a remarkable team
Dec 15, 2022
Nambucca branch of the United Hospital Auxiliaries of NSW held its Christmas luncheon today, amid plenty of laughter, friendship and festivities.
Held at the Nambucca RSL Club, the get-together was also an opportunity to thank those members of the community who support the UHA's weekly Bingo games, which raise vital funds for medical equipment at Macksville District Hospital.
About 40 people attended, including the UHA's North Eastern Regional Representative and Nambucca resident Dee Hunter, Macksville District Hospital's Deputy Director of Nursing Anna Pascoe, Nambucca RSL Chief Executive Officer Wendy Mills and some of her team, and Mid North Coast Local Health District Corporate Relations Manager Sharon Fuller.
Branch president Michelle O'Keefe spoke briefly about the past year's fundraising activities, a highlight being an amazing $20,295 donation to Macksville Hospital earlier this year. The funds, proceeds from Bingo, raffles and community donations, purchased a Stryker smart bed for the operating theatre, a portable examination bed for the women's health team and a jaundice detector for Maternity.
Michelle also paid tribute to the hard work of her committee members – Patty Barns, Keith Parkin, Jo Parsons, Maureen Novis, Margaret Fitch, Rita Hill and Judi Belbin, and thanked the RSL Club for its remarkable support and Nambucca Lions.
In response, Mrs Hunter and Mrs Fuller both addressed the volunteers and their guests, thanking them for their support and for making such a tangible difference to patient care and comfort at the hospital.
To view more photos from the luncheon, please click on the image below and, using the arrows at the side of the photo, scroll through the library.