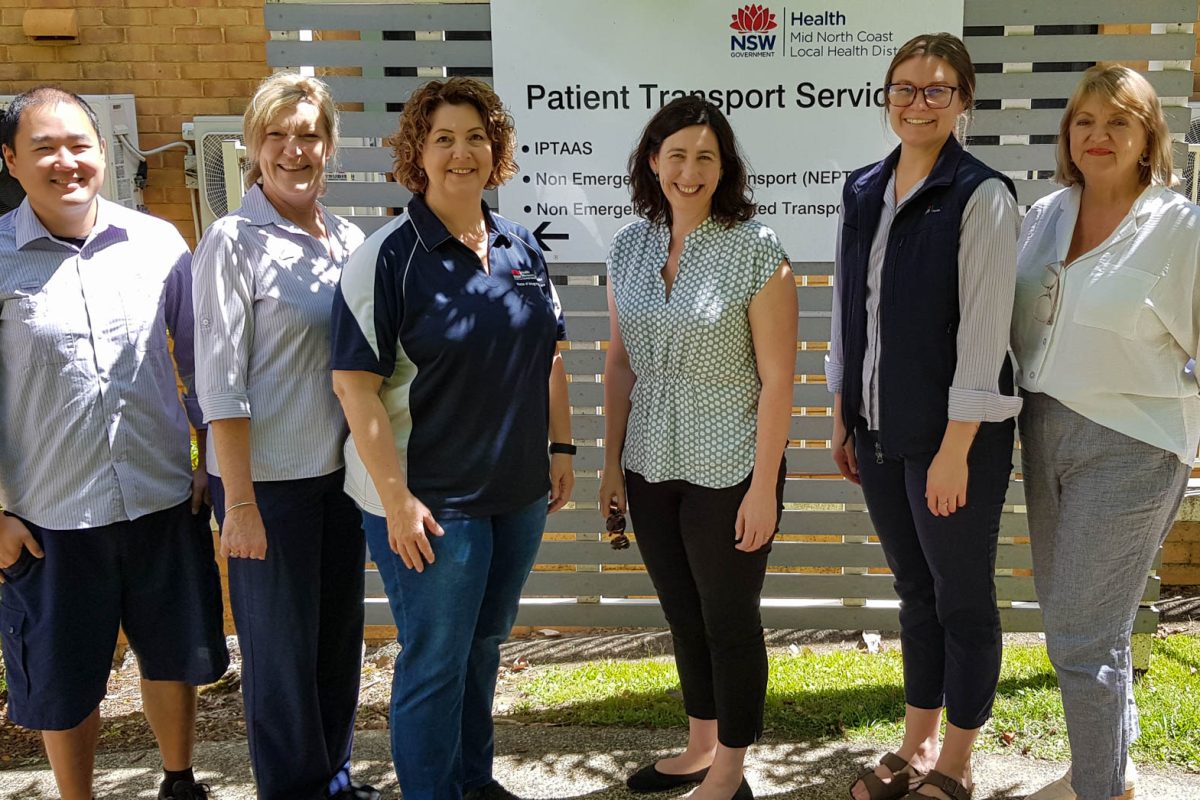 Regional Health officers' listening tour
Nov 17, 2022
This article was published 1 year ago.
Mid North Coast Local Health District sites and services were the focus of a two-day listening tour by members of the Regional Health Division of NSW Health.
The division, established in April this year, operates across regional NSW, working collaboratively with local health districts, NSW Health branches and pillars, and the community.
Senior Policy Officers Rebecca Bell and Monique Hourn have been working on the policy, planning, implementation, promotion and evaluation of the Isolated Patients Travel and Accommodation Assistance Scheme (IPTAAS).
As part of this work, the team has been connecting with local IPTAAS offices, health service and accommodation providers and community representatives.
An integral part of the visit was spending time with the staff at the Port Macquarie IPTAAS office who have been sharing the experiences of patients and carers and providing feedback on the enhancement of the scheme.
IPTAAS supports people living in rural, regional and remote NSW to access health services and treatment not available locally.
A $149 million funding boost for IPTAAS was announced in the June state budget which led to an expansion of eligible services to make the scheme available to more people. It also increased subsidies for patients.
The new services eligible for IPTAAS include high risk foot services, publicly funded specialised dental health clinics, ocularists and non-commercial clinical trials. For more information see the IPTAAS FAQ or the IPTAAS website.
While working on the Mid North Coast, the Regional Health Division team members also collaborated with Rotary Lodge (which provides low-cost accommodation adjacent to Port Macquarie Base Hospital), the Mid North Coast Cancer Institute, local social workers and Durri Aboriginal Corporation Medical Service at Kempsey.