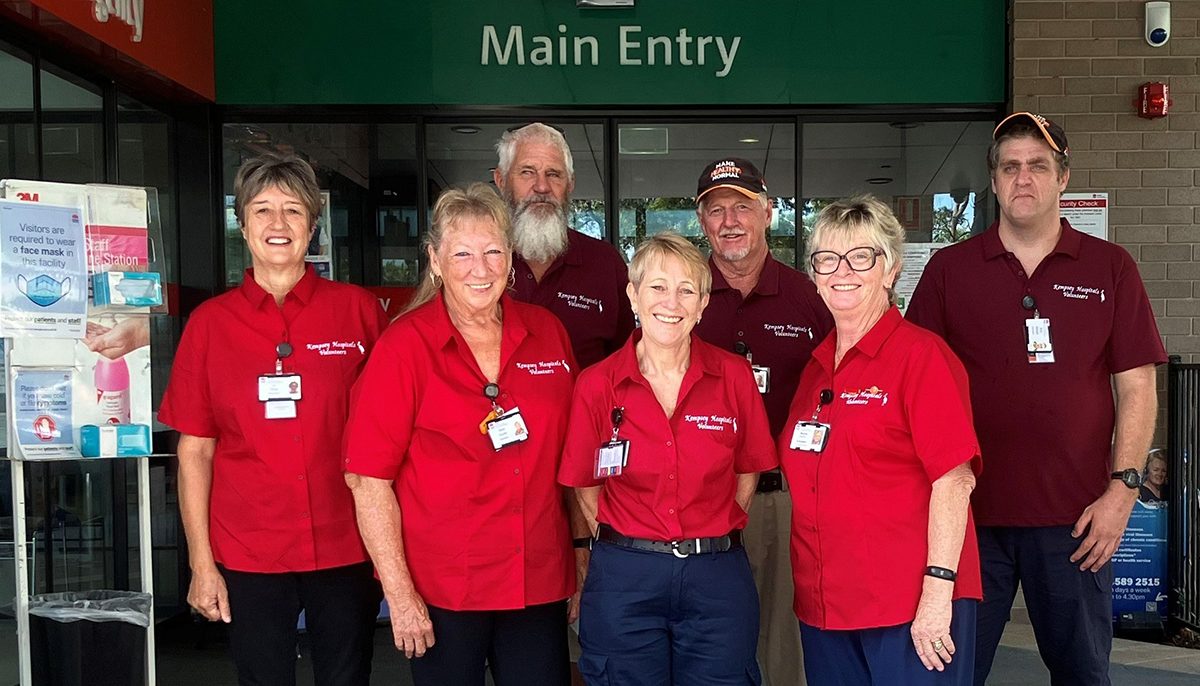 Kempsey hospital volunteers are looking sharp
Mar 06, 2023
Kempsey District Hospital Volunteers have a new look as they go about their volunteer work in support of staff and patients.
President Maxine Walker said the group complements the work of the Pink Ladies Auxiliary so it was only fitting that, as new members come onboard, the volunteers take on a professional look to reflect their important work.
The men are in maroon polo shirts while the women are in red, making them easy to see when staff require their expertise and assistance.
The volunteers help in the hospital, including in the courtyards and gardens.
Executive Officer Katie Croad said she was looking forward to volunteer services at the hospital ramping up as more recruits were attracted to group.
"The volunteers are part of our Health family. They've been missed during the past three years due to COVID precautions, but, thanks to high vaccination rates and COVID-safe procedures in the hospital, we are now able to make better use of their generosity and skills sets," Ms Croad said.
Ms Croad thanked Jabiru Printing of South Kempsey for its support in helping to make the shirts a reality.
President Maxine said the volunteer group would love to welcome newcomers to the area.
"It's a great way to meet people and make new friends, while giving back to the community," Mrs Walker said.
"The patients really appreciate us and so too the staff. It feels good to know we are making a real difference in someone's life."
Anyone wanting to help out is encouraged to phone Maxine on 0411579894.