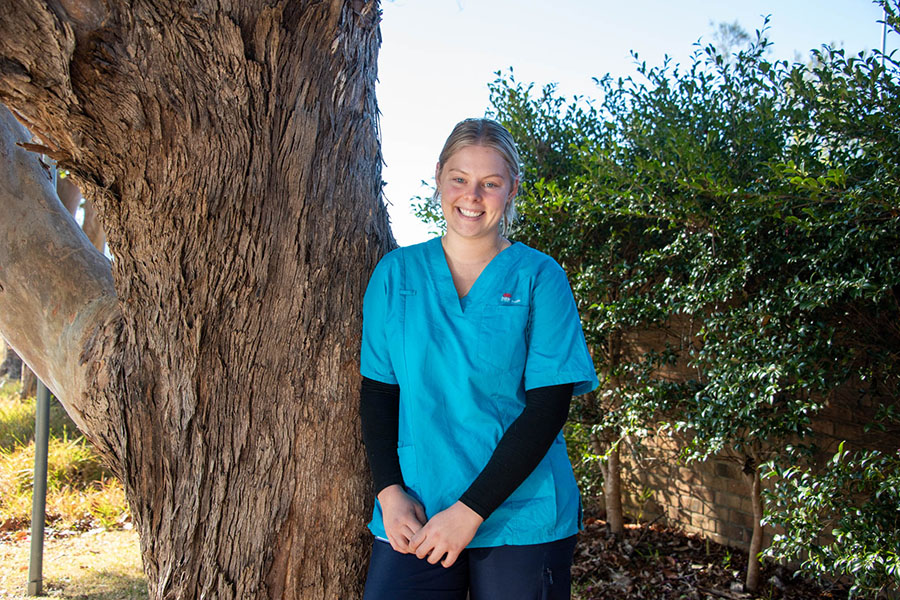 Helping flood victims in the NT
Jul 03, 2023
In the aftermath of severe flooding in parts of the Northern Territory, Mid North Coast Local Health District Occupational Therapist, Chloe Frost, will travel to the top end to assist with disaster relief efforts.
Chloe will work in the remote Aboriginal community of Yarralin, approximately 10 hours south of Darwin and 380km southwest of Katherine.
Residents from three nearby communities which were severely impacted by flooding in early March are currently living in the town in temporary accommodation.
Chloe will stay in Yarralin for around two weeks where she will work with a food catering business to help with serving food to residents and emergency service workers. She will also help with cleaning temporary accommodation and infrastructure in the town.
She said after hearing of the struggle to get staff to help with disaster relief efforts in Yarralin, she jumped at the opportunity to go.
"I did my OT placement in Darwin at the start of the year and loved it. I really enjoyed my time there," she said.
"It will be nice to build that rapport with the community and help them out during this tough time."