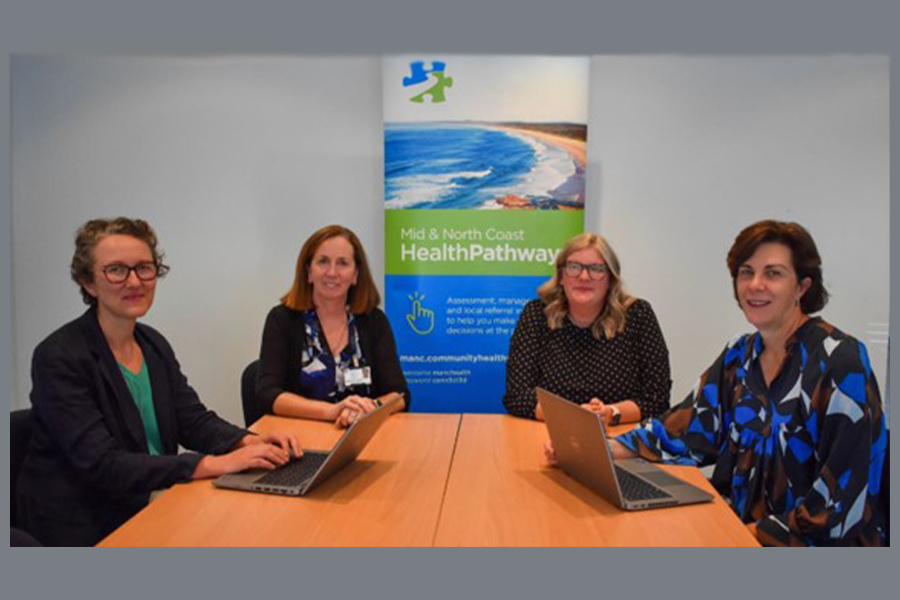 Collaboration aims to improve wound management
Nov 19, 2023
The Agency for Clinical Innovation has partnered with Healthy North Coast Primary Health Network (PHN) and Mid North Coast Local Health District to improve collaboration for wound management across the Mid North Coast community.
The new project will work with General Practices, the Mid North Coast Local Health District wound services and other clinicians in aged and community care to improve and implement wound management HealthPathways.
The project aims to enhance integration of chronic wound management services across all care settings and disciplines by strengthening partnerships, building knowledge about wound management clinical guidelines, and improving local referral and escalation pathways.
The project team has commenced planning and now seeks input from all wound management stakeholders about the barriers they experience and their priorities for the project to work on.
Feedback and involvement in one, or both, of these ways is appreciated:
Complete this short poll.
Join a planning workshop.
You will be kept updated about the project's progress.
Suggestions, questions, or advice are welcome. Please reach out to any of the project team members anytime.
Wound Care HealthPathways are available for
Burn injuries
Hard to heal wounds
Pressure Injury in Spinal Cord Injury
Acute Skin Wounds
Skin Tears
Wound Management Products
Wound Management Nursing
Diabetes related Foot Disease and Screening
Username: manchealth
Password: conn3ct3d
Healthy North Coast –
Fiona Ryan
Dr Sarah Mollard Victoria Smyth
Healthpathways@hnc.org.au
Mid North Coast LHD
Clinton.Gibbs@health.nsw.gov.au
Linda.Kay@health.nsw.gov.au
The Agency for Clinical Innovation
Kate Kennett
Aci-chronicwounds@health.nsw.gov.au