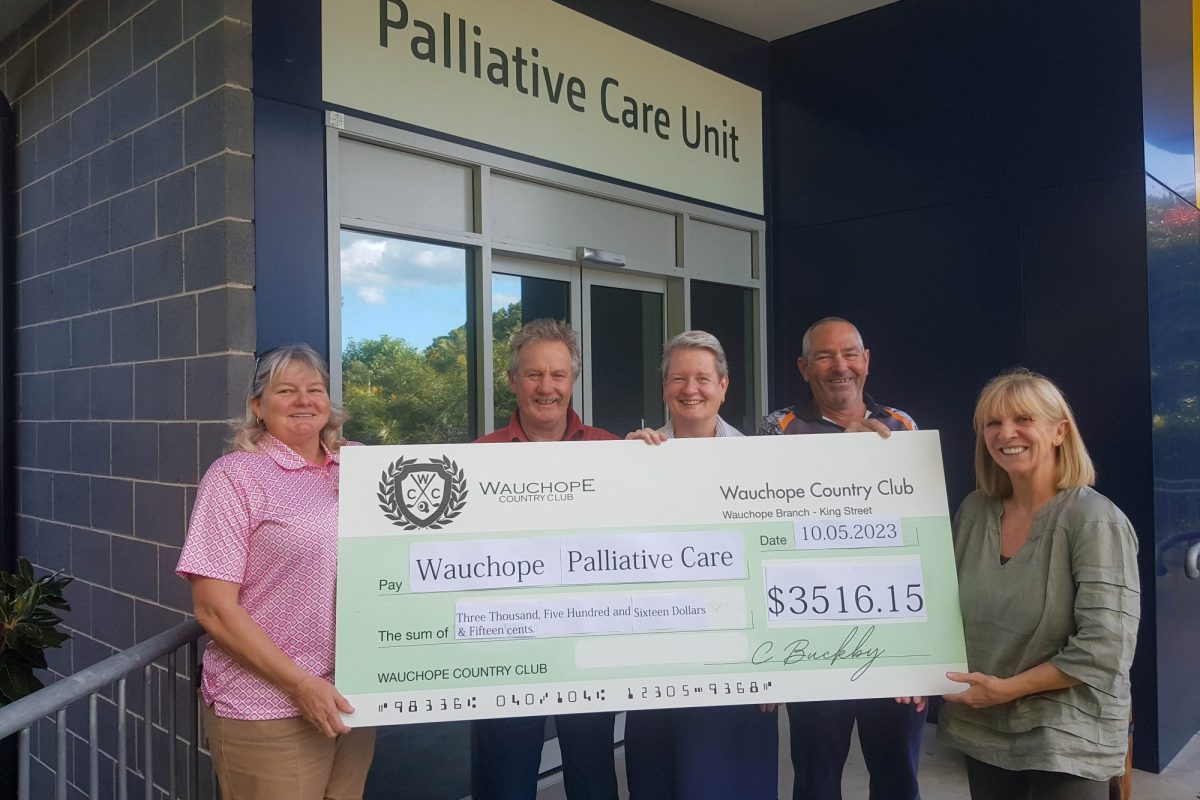 Charity bowlers put best foot forward for palliative care
May 11, 2023
A charity bowls competition at Wauchope Country Club earlier this year has raised a massive $3516.15 for Wauchope District Memorial Hospital (WDMH) Palliative Care Unit.
The barefoot bowls event, held over eight weeks, was organised by Wauchope local Jane Horne with a lot of help from another local, Margie Hannington.
"We had wonderful support from the local community, with the Wauchope Country Club donating the green fees back to the event and providing meat trays for raffles. Their support resulted in a record donation this year so we are very grateful to the club," Ms Horne said.
The lucky team drawn from a hat at the end of the competition was Sue's Crew, who remarkably also won last year's event. On both occasions, the team consisting of Susan Vallance, Ray Brown, Tim Renshall and Alan (Alby) Schroder nominated Wauchope Palliative Care as the beneficiary.
Nurse Unit Manager Mary Trotter said the donation was very welcome and would be put to good use.
"We would like to buy a comfy recliner for one of the rooms for guests and patients to use and the donation will also help furnish the new Palliative Care family room due to open later this year," Ms Trotter said.
"Our staff are so grateful for this wonderful donation and would like to thank Jane, the Country Club and everyone who supported the event."