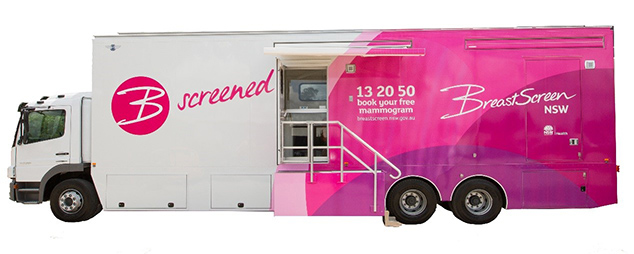 Breastscreen Bus returns to Kempsey
Jan 06, 2020
This article was published 4 years ago.
The BreastScreen NSW North Coast mobile unit will be providing free screening mammograms in Kempsey from February until mid-May 2020. The mobile breast x-ray unit will be located at the Kempsey District Hospital (Tozer Street entrance).
Breast screening continues to be an important health check for women.
Why is screening so important?
Breast Cancer is the most commonly diagnosed cancer in women in NSW.
1 in 7 women in NSW will be diagnosed with breast cancer by age 85.
Age and being a female are the strongest risk factors for developing breast cancer.
9 out of 10 women diagnosed with breast cancer do not have a family history.
A mammogram can pick up cancers that cannot be seen or felt.
A mammogram every two years takes just 20 minutes and it could save your life.
The service is free for all women over the age of 40 and women aged 50 to 74 years in particular are actively encouraged to attend for screening every two years. No referral is necessary. 
Book your free mammogram online at book.breastscreen.nsw.gov.au or call 13 20 50.