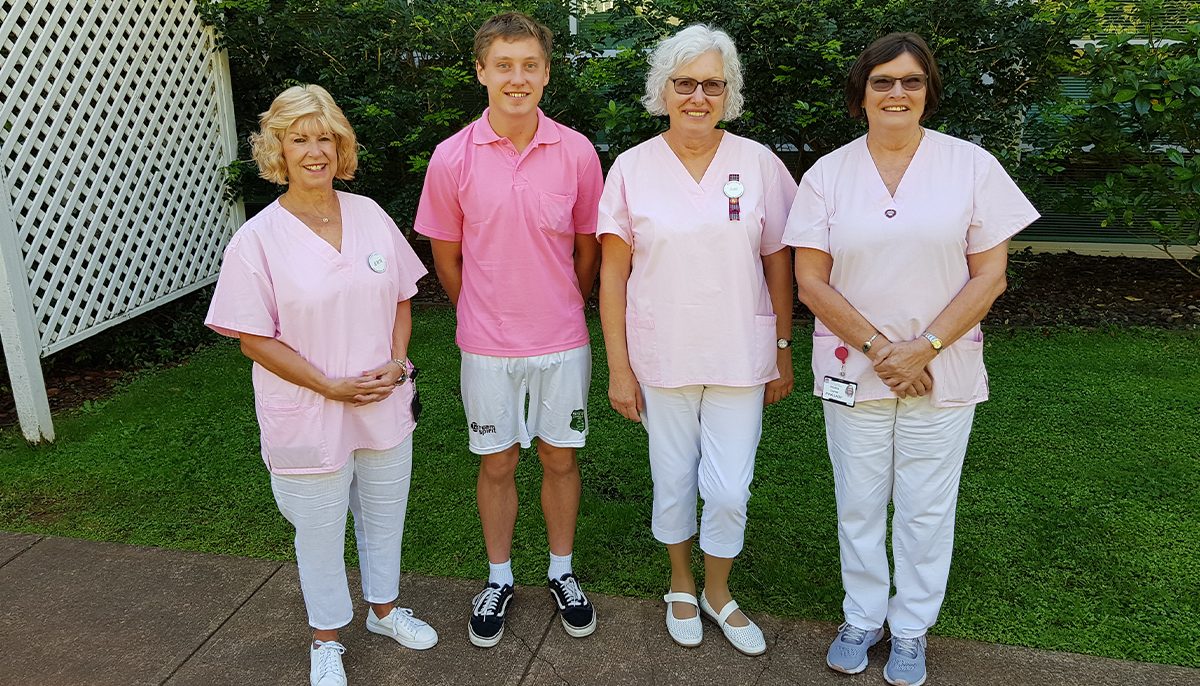 Be like Adam… join one of our volunteer groups
Apr 15, 2023
Port Macquarie Base Hospital's Pink Ladies are always looking for new recruits so 19-year-old Adam, a medical student at Charles Sturt University, has been welcomed with open arms.
The Pink Ladies is a friendly group and desperately wants to welcome newcomers, be they retirees, casual workers, seniors, middle-aged, young, tall or short.
Be like Ann, Adam, Gaby and Sonia… sign up, have fun and help support our patients and staff.
Sharon.Fuller1@health.nsw.gov.au can help start your volunteer journey at any of our hospitals on the Mid North Coast.