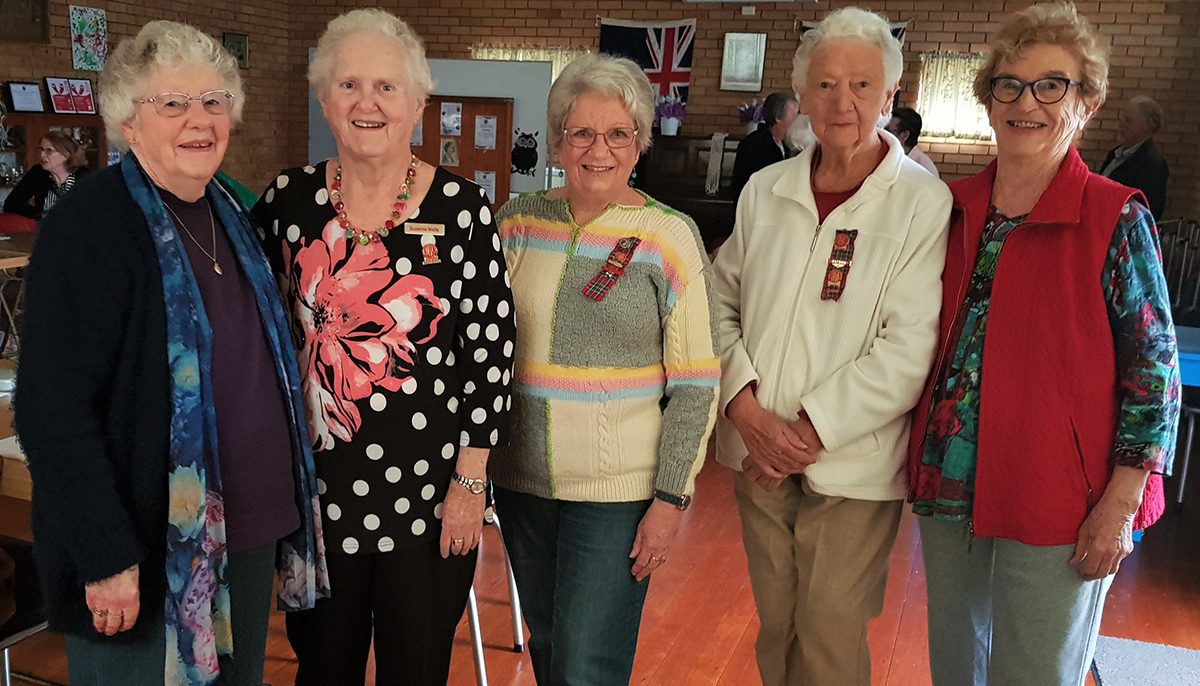 Aileen joins Betty in honoured role
Aug 15, 2022
This article was published 1 year ago.
Kempsey branch of United Hospital Auxiliary and Pink Auxiliary heads into the next 12 months with familiar faces leading the group's executive committee.
Maxine Walker was returned as branch President at the group's recent annual general meeting, Pat Major will continue as Treasurer, Suzanne Wells as Secretary and Colleen Waterson as Vice-president.
Former Kempsey Mayor and former KDH Director of Nursing Betty Green continues to be the branch's patron, and she will now be joined by long-standing hospital volunteer Aileen Lewthwaite, who was bestowed patron status in recognition of her service as President for 12 years.
COVID-19, wet weather and hospital visitation restrictions challenged the volunteers' fundraising efforts in 2021-22 but the group has renewed vigor for 2022-23 after learning the hospital is working hard to return volunteers over the next couple of months.
While branch activities were limited over the past 12 months, President Walker said there had been several highlights, including five new members and the recent U3A stall at Gladstone Quality Markets, which was supported by Bunnings Kempsey and contributed more than $1000 to the UHA fundraising efforts for the year.
Mrs Walker also thanked Coastline Credit Union for its support during year.
Anyone wanting to join the volunteer group is encouraged to contact Sharon Fuller from the Mid North Coast Local Health District on 0417 982 167 or email Sharon.fuller1@health.nsw.gov.au