Being active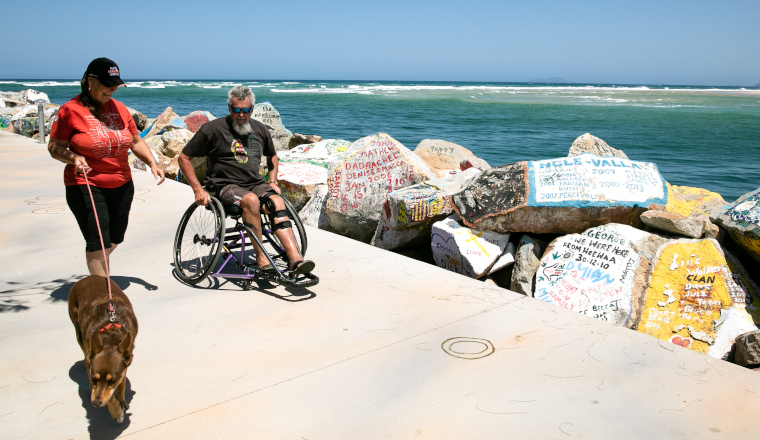 Being active every day can help us to stay physically and mentally well. Being active does not mean signing up to run a marathon. Choosing to move more and sit less is a simple way to get moving more every day. 
Being active makes you feel better – physically and mentally. It also reduces the risk of many health problems, such as heart disease, type 2 diabetes, anxiety, depression, unhealthy weight gain and even some cancers.
Doing any physical activity is better than doing none.
The Australian Department of Health recommends adults get at least 30 minutes of moderate intensity activity 5 days a week. That means activities that take a bit of effort, but you can still have a conversation while doing them – like a brisk walk, dancing or even taking the stairs.
At least 75 minutes a week of vigorous activity is recommended for adults looking for a bit of a challenge. This means activities that make you puff – like jogging or competitive sports.
There are lots of locations around our communities that promote being active.
Check whether your local school grounds and local Land Councils are open in the afternoon or on the weekend.
Community halls and sporting grounds, parks and reserves are other great places to walk, play and be active.
Check your local council website for a list of community and cultural facilities in your area.