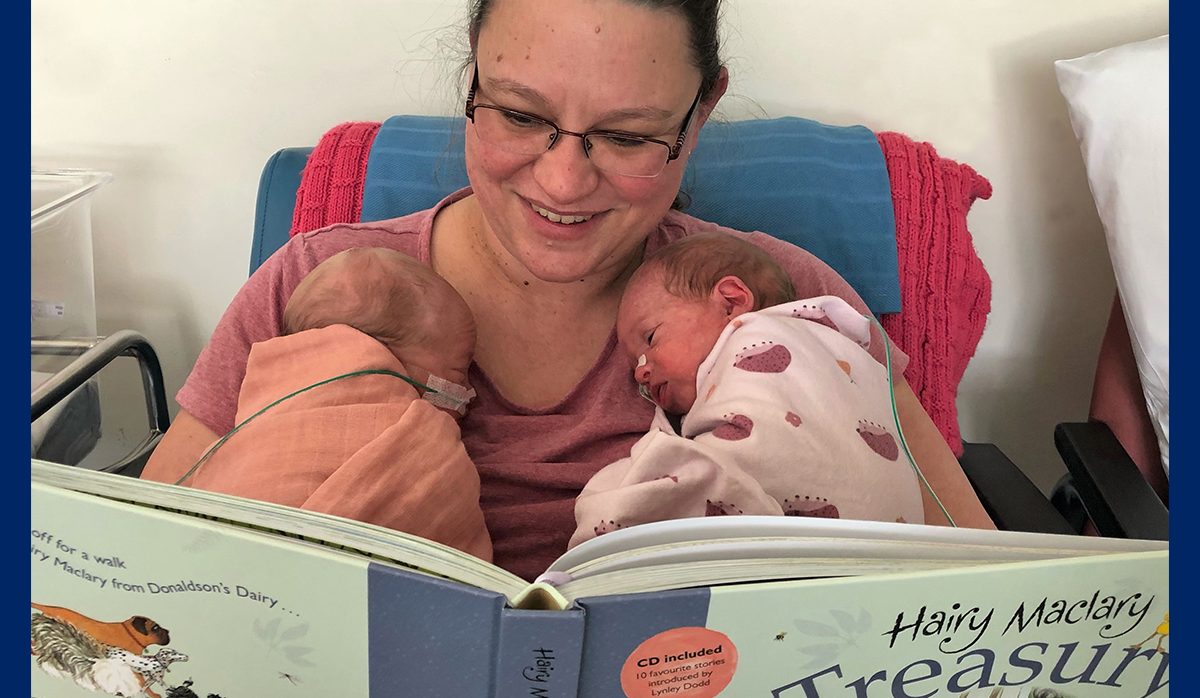 Special stories in special care nursery
Sep 15, 2021
This article was published 2 years ago.
The tiniest patients at Port Macquarie Base Hospital have been hearing all sorts of wonderful stories this month as the Special Care Nursery participates in a unique read-a-thon.
Hosted by the Newborn Individualised Developmental Care and Assessment Program, supporters of infant intensive care nurseries and special care units, and Life's Little Treasures Foundation, the national read-a-thon aims to support the development of babies, especially those in special care.
Reading to babies every day supports development, not only in hospital but also going into early infancy and childhood.
Babies enjoy hearing their parent's voice over any other sound, but what's more important is that it's an activity that parents can do every day for their baby during a time when many feel helpless in an intense and stressful environment.
Reading is also linked to improved language and writing abilities at school age, so it's never too early to start.​