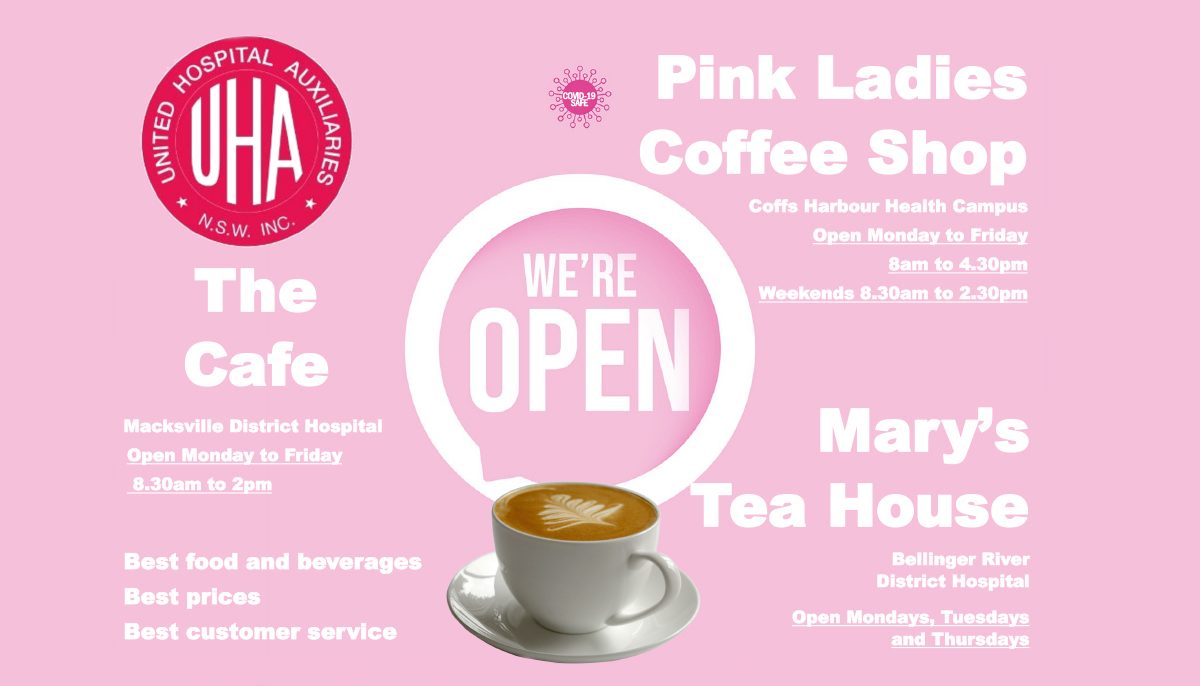 Service with a smile while supporting Health sites
Oct 21, 2021
This article was published 2 years ago.
The UHA volunteers are back at Mid North Coast Local Health District sites to keep coffee, food and other items on the menu for hungry staff and visitors.
The UHA cafes are located at Coffs Harbour Health Campus, Bellinger River District Hospital and Macksville District Hospital.
Each UHA branch uses their café proceeds to purchase much-appreciated medical equipment and patient comfort items for their hospitals.
Staff and members of the public can support their local hospital simply by buying a coffee, snack, or meal from the volunteer-run cafes.
At Macksville District Hospital, The Café is open Monday to Friday, 8.30am to 2pm.
Coffs Harbour Pink Ladies Coffee Shop is open every day at Coffs Harbour Health Campus – Monday to Friday, 8am to 4.30pm, and weekends 8.30am to 2.30pm.
Mary's Tea House at Bellinger River District Hospital is open Mondays, Tuesdays and Thursdays.
Customers not only get great food and beverages at great prices, but they are helping these valued volunteers support our local hospitals… and all with the best customer service and biggest smiles.