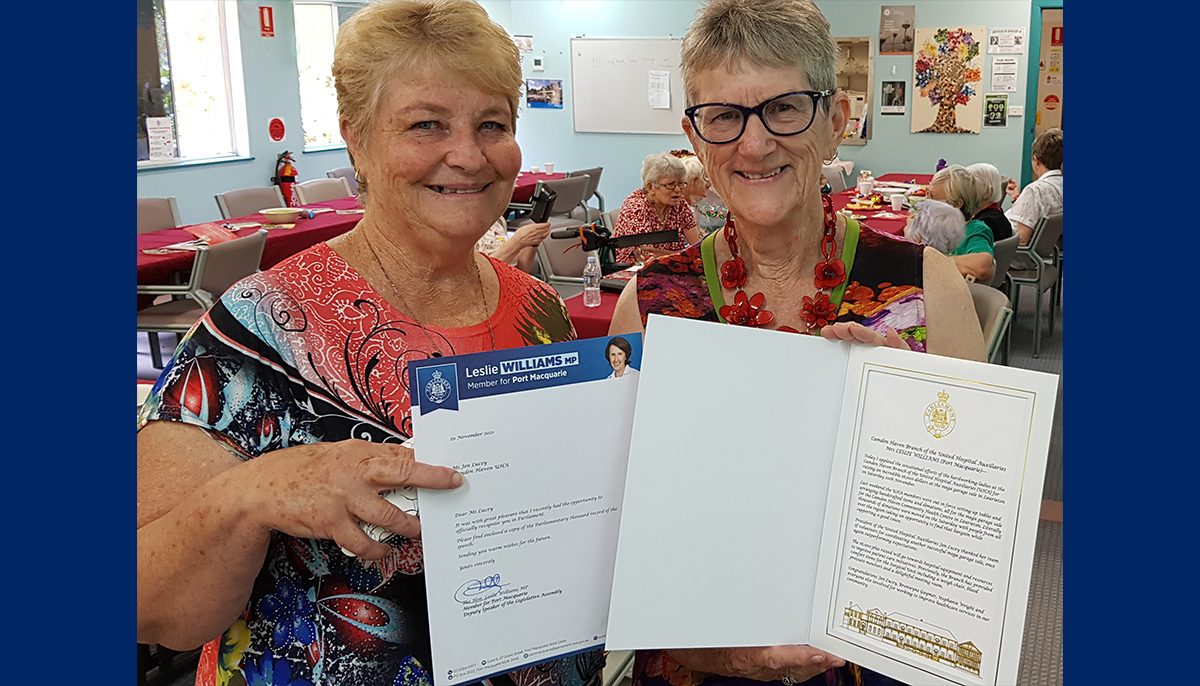 Camden Haven UHA recognised in Parliament
Jan 19, 2022
This article was published 2 years ago.
Members of the Camden Haven branch of the United Hospital Auxiliaries of NSW (UHA) are delighted their hard work has been recognised in the NSW Parliament.
Member for Port Macquarie Leslie Williams recently spoke of the volunteers' tireless fundraising efforts on behalf of Camden Haven Community Health patients.
"Today I applaud the sensational efforts of the hardworking ladies at the Camden Haven Branch of the United Hospital Auxiliaries [UHA] for raising an incredible $6,000 at the mega garage sale in Laurieton on Saturday 20 November," Mrs Williams said.
"The UHA members were out in force setting up tables and arranging handcrafted items and donations, all for the mega garage sale for the Camden Haven Community Health Centre in Laurieton.
"Literally thousands of donations were moved on the Saturday with people from all over the region taking an opportunity to find that bargain while supporting a good cause.
President of the Camden Haven United Hospital Auxiliary Jen Lucey thanked her team of volunteers for coordinating the successful mega garage sale, once again outperforming expectations.
"The $6,000 plus raised will go towards hospital equipment and resources to improve patient care initiatives."
In recent years, the Branch has provided equipment for the Surgical Unit at Port Macquarie Base Hospital, Rehabilitation Unit at Wauchope District Memorial Hospital and equipment and patient comfort items for Camden Haven Community Health.
"Congratulations to everyone involved for working to improve healthcare services in our community," Mrs Williams said.