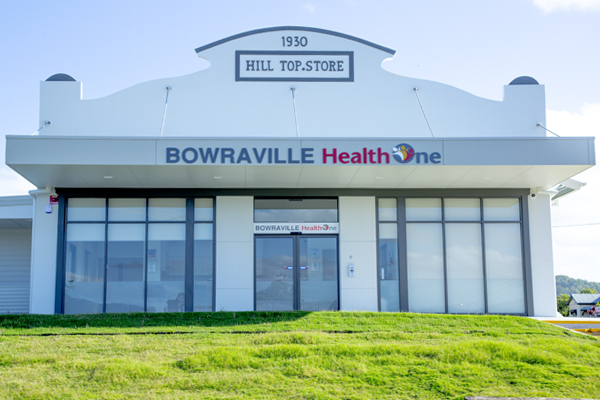 Bowraville HealthOne
Address

2 George Street
Bowraville NSW 2449
Bowraville Community Health provides a range of services and healthy lifestyle programs for people of all ages.
Services promote health and wellbeing through education, assessment, implementation of care and referral to appropriate services as required.
Bowra GP Clinic offers full primary health care to patients, please contact reception to make an appointment with Dr Jayne Schofield and Dr Martin Bird or to find out more information regarding allied health services.
Bowraville Community Health Service 
Monday to Friday 8.30am to 5.30pm
Bowraville GP
Monday to Thursday 8.30am to 5.30pm
On-street parking available.
MNCLHD is continually monitoring the COVID-19 situation to help ensure the safety of patients, staff and other visitors. 
To find out about the latest visitor restrictions at our hospitals and health care facilities go to the 'Visitor information' page on this website.
To find out more information on a broad range of local health services visit Your services.