A place to gather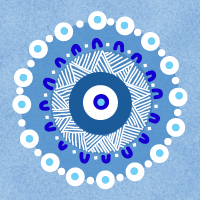 In partnership with our Aboriginal community we've created welcoming spaces to enable Aboriginal and Torres Strait Islander individuals, families and employees to gather, uphold, cultural practices and beliefs, and meet with our health practitioners to discuss individual healthcare needs.
A place where Aboriginal and Torres Strait Islander people feel safe, comfortable, accepted, and confident is important to us, we want to ensure you're respected, listened to and receive high-quality care.
Gumbaynggirr for 'place of wellbeing', the Aboriginal and Cultural Wellbeing Centre – Maam Darruyaygambaprovides at Coffs Harbour Health Campus is a quiet space away from treatment areas where patients, families and friends can sit together in a comfortable and relaxing environment.
In this setting, health practitioners can meet with Aboriginal patients and their families to agree, where appropriate, on clinical decisions, treatment options and support arrangements.
The Wutu Room at Kempsey District Hospital is a safe and welcoming place for all people, a place for quiet reflection, a place to gather in times of sadness, sorrow or happiness and a place which symbolises strength and unity for all.
The community now has a gathering place where people can feel a sense of belonging, a place to express grief and loss, and also to share a smile and laughter when a new baby is born, or a place just to relax and take time out when needed.